Monday, June 14, 2021
From the desk of Bryan Castro
Dear Friend,
What if I told you that there is a way to get paid handsome finder's fees on the trillions of dollars that change hands when real estate is bought and sold … while you do what you are currently getting paid to do in any industry other than real estate!
Yes, there is a way.
And you are one click away from downloading the exact blueprint on how to get paid nicely!
You see… real estate professionals are looking to grow their Real Estate Bird Dog Networks so they can get high quality leads and be able to close deals quickly.   Providing high quality leads is how you can make decent money through  collecting finder's fees as a bird dog.
Let me skip right to the point here …
If you think making money in real estate requires a license as real estate agent or you need to sign up for a $40,000 seminar from a self proclaimed guru who just happened to get lucky to be featured in a real estate reality TV show … YOU ARE WRONG.
Let's set a new goal shall we?
Learn the benefits of becoming a real estate bird dog. There is no better time to get started in real estate than right now! Become a real estate bird dog today!
What is a Real Estate "Bird Dog" Anyway?
A "bird dog" is someone who locates a property for a home buyer and gets paid a referral bonus when the sale of the property closes with said home buyer.
In this training, I am going to show you who you want to work with and how you can get the big finder's fees that could sustain a good part-time income or cash on the side for you and your family.
How Much Do I Get Paid?
As a bird dog, you are going to be paid a finder's fee.  The finder's fees vary depending on the quality of the lead that you provide.  Some bird dog programs only pay $5 for a picture and an address of the house regardless if the house lead sells or not.  Other bird dogs programs pay higher – from $500 to $2,000 if the sale transaction is completed.   This training will show you how you can make the big finder's fees of up to $2,000.
You see, there is a lot of money in terms of commissions and finder's fees because the amount of money that changes hands in real estate transactions is phenomenally huge!  For example, the total 12 month estimated existing house sales (EHS) in the United States is roughly over 5 million homes.  With a median price point of $310,000 per house at 5,520,000 units in 2020, this amount averages at $1.7 TRILLION.
What Would I Do?
In a nutshell, this is what you need to do (and the training will cover more detail):
First, you want to find someone who will pay you a decent finder's fee.   This could be just one or a couple of buyers.  Don't worry.  The training will cover exactly what kind of buyer you need to work with.
Next, you find out what kind of houses they are looking to buy (their buying criteria) and where they are buying houses.
Finally, if you see a potential property, take down the address and maybe a photo if possible, then contact your buyer and submit your lead and that's it!
Unlike other bird dog training programs, my training will cover in detail what, where, and how to get additional information you need to submit so that you can be paid higher finder's fees of up to $2,000, instead of a measly $5.  Other  bird dog training will only gloss over what and where to find information but never get into the details of HOW to get the essential information.
If you are already traveling to or through residential neighborhoods to provide a residential service, you will never have to go out of your way!  Just know what your buyers are looking for and sooner or later you will come across a property that you can refer to your buyers.
When Do I Get Paid?
Your buyer does not have control over the home owner's ability to sell his house.  Therefore, you will only receive your finder's fee or referral bonus if your buyer is able to purchase or close a deal on the referred property.
What Protects Me From A Buyer Walking Away With My Referral?
A Finder's Fee Agreement is a legal binding contract so you should be able to pursue your finder's fees through the court system.  However,  it is best that you know and become familiar with who you are dealing with.   Life is too short to be spending it in court.   Court time is only good for lawyers because you pay them by the hour.   So be aware of investor bird dog scams!  Choose your buyers wisely – those who operate with honest and ethical intent.
Through my company, Affluere Real Estate, I offer a "Bird Dog-Buyer's Agreement," which you can keep for your records.  As an ethical buyer, I uphold all finder fee agreements because of my reputation and besides I am saving lots of advertising dollars when I work with you.
If you knew exactly what to do and what to say without any guesswork or trial and error, won't you be able to save a lot of time, save a lot of effort, and save a lot of money?  Of course!  This training has no fluff and is direct to the point.
The Perfect Income Stream Doing What You Already Do
If you are a residential service provider, this is a perfect opportunity to open a new income stream. You will never have to go out of your way.  Just keep a look out while commuting or serving client to client.
If you provide any of these residential services, you should seriously consider being a bird dog.
Gardening and Landscaping
Plumbing
Repairs
House Keeping
Painting
Pool Cleaning
Dog Walking
Cleaning
Handy Man Service
Traveling Nurse
Commuting College Student
This real estate bird dog training IS ….:
A real estate investment instructional book in PDF format for you to download.
Filled with the most practical and valuable techniques used by today's real estate investors.
Even revealing secret and undiscovered tactics of real estate investors.
Perfect for anyone looking to learn and getting involved in real estate investing.
Suitable for anyone deciding/looking for a new career.
Ideal for anyone looking for the vehicle to change their life.
A potential vehicle to wealth.
The start of YOUR Real Estate Investing career.
This training Is NOT…:
A get rich quick scheme.
Going to magically make you money.
Promoting an MLM program that lets you sit back and relax while others make money for you
I will show and tell you how to do the same work that I myself do.  Most of these processes I learned through live seminars that I paid an arm and a leg to get into.  These are the same procedures that are being used by top gun real estate investors all over the United States. You have to learn and implement this material if you want to earn decent finder's fees or if you want to move on to become a real estate investor yourself.
This is the same information that I paid thousands of dollars for and now I'm giving it away in one package for FREE!
Bird dogging real estate deals is the best way to transition into real estate investing, particularly if you are holding down a job for whatever reason.  If you are not ready to fire your boss as of yet, working as a bird dog for one or a couple of wholesalers and real estate investors will allow you to learn the most essential part of real estate investing which is FINDING DEALS.  There will always be more money than deals so a bird dog does have a place in the real estate investing food chain.   
So if you're serious about gaining financial freedom in 2014, and if you would like to start TODAY click the "Buy Now" button below. If you need to justify the expense, skip going to McDonald's or Starbucks all days this week and it's paid for.

<Order Now>
 NEWSFLASH! Price Drop On Monday, June 14, 2021: Your One-Time Investment Is So Low To Make This A No-Brainer Offer For You So you Can Get Started Making Extra Money TODAY!
Price Goes Up Per Sale Until It Goes Back To The Regular Price Of $97.
Price Today: $47.00 $27.00 $17.00 Just $7.00!  (Scroll to the download link below)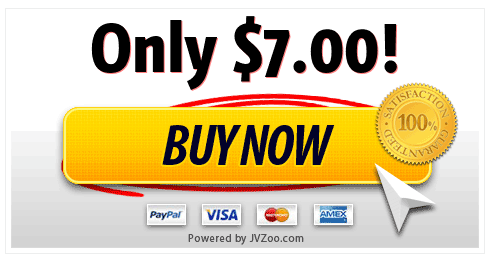 If you're thinking, "$47 is so cheap! What's the catch?" There is none. I am on a mission to change the real estate economy in the U.S. and Canada by empowering thousands of new & experienced real estate bird dogs.
You have 30 days to try the information on this training and if you have not made a dime, I do not want to keep your money.  If for any reason you are not happy with your purchase you can write us a support ticket for a refund, and I will refund your money.  No questions asked.  No hassles.
Use everything. Deploy everything. Squeeze every drop of juice you can get out of it. Then take an EXTRA 30 days to test it all out and see how it works for you. If, at the end of that time, you're not totally thrilled – let me know.  All refunds requests must be done through our ticket system using JVZoo's system, NOT Paypal.  I'll immediately refund all your money, no questions asked. And you can keep all the materials FREE.
I'll see you on the inside.
Bryan K. Castro
Founder
BirdDogFlightSystem.Com
P.S. Why I am doing this is in the first place?  I mean, am I not just creating competition for myself?  I sure am creating competition for others but I do not have competition at my level.   "There is always going to be competition but I do not have competitors." However, there is so much business out there that it just doesn't matter if you learn this system from me or someone else.  I do believe that the best way to do business is to involve as many people as possible.  The real estate market goes in cycles  and right now IT'S BOOMING.  More millionaires are made in real estate now more than ever.  Up cycle or down cycle, it does not really matter if you know what you are doing.   I mean, I started out knowing NOTHING and I made at least five to ten thousand dollars on my first properties.  If you did not know, a hot market is great for selling but theoretically not so great for buying.  The market was FLOODED with investors and still is. There are more deals than there are investors that are able to handle them.
I knew a good amount of information and could "package" strategies to create various streams of income. I wanted to show my friends and others the opportunity and wealth that real estate holds. I know what they wanted and I had a vehicle to get them there.
If you see someone doing something you currently cannot do, they simply KNOW something you don't know! That means you should pick up a book(s).
Speaking of books, one downside is you can read all the books you want and attend all the seminars in the universe, but without personal guidance and support from someone who is already doing what you want to be doing … You will have a very difficult time. I know I sure did. That's another reason why I created this, to shorten your learning curve and offer a unique atmosphere for potential and aspiring investors.
At first, the only thing you have to worry about is finding leads (motivated sellers). My book has almost too much information to get you started in this regard. Get creative. Everyone's preferred method of lead generation is different. Everything else, you will learn as we go. Finding leads, by the way, is the easy part. It's what to do with them that takes some learning.
I'll Only Give Away 1,000 Copies At This Discounted Price
Time is Very Much "Of the Essence"… I can't stress enough the time-sensitiveness of this free offer.
Not only will the 1000 Charter Orders go quickly (at which point the discounts will expire), and you will pay more than double … or triple, not counting the lost opportunity.  It is the lost opportunity that will hit you most!
Discounted Download Only for The First 1,000
I believe this training will be perfect for anyone who has a service route and who regularly commutes.  Preferably, you should have a positive attitude and you are motivated to improve your life.   Gardeners. Plumbers. Pool Cleaners. General Contractors. House Keepers. Runners. Dog Walkers. Lost Souls. College Students. THAT MEANS YOU!
I do have to let you know this though. I do not want one single negative person to download this. I wouldn't want to waste my thoughts on that negativity and neither should you. If you are skeptical, just sign up for our newsletter and you can stay updated on the testimonials, our properties, and activities. Don't download it looking for something to hate. I'm doing you a favor. On my website, I have free articles on investing and selling homes if you'd like to stir your brain.
All successful people have one thing in common. They act decisively.