Tuesday, May 11, 2021
From the desk of Bryan Castro:
Dear Real Estate Investor Friend,
You're probably thinking "Why the heck am I still on this site! I'm way past being a bird dog. In fact, I need bird dogs to send me leads!" I get it, your problem is that you don't know where to start and you don't want to commit time to train someone who you'll speak to perhaps only once. I was in the same place and I eventually solved it by automating my system. I first started off getting bird dog leads and eventually I began to get wholesale deals.
This is the system that I have developed and tweaked over time as a real estate investor and wholesaler. This is the same system I use to this day to connect with bird dogs and have deals flooding my inbox…. Plus helping people makes me feel warm and fuzzy inside!
I'll even teach how my system can be replicated to attract and train the best bird dogs to work for you!
I've shared my tactics with only a few close colleagues and until recently, I feel as if I NEED to share the wealth! I'm tired of withholding information that can improve lives of others, not just mine. After all, there is more business out there for everyone.
I'm about to hand you my personal blueprint to being the "go-to" real estate investor in your own local market so YOU TOO can begin leveraging other people's time (OPT), other people's energy (OPE), other people's ideas (OPI), and other people's money (OPM) to build your own personal wealth … starting TODAY!
I'll be teaching you how to attract bird dogs, train them, and how to use them for your system. It doesn't have to cost an arm and a leg. The truth is that, yes, you can make money buying, selling and fixing up houses but if you are working 12 hour days 7 days a week, you just have a better paying J.O.B. (stands for Just Over Broke.)
You'll become the most well known and lead pulling investor in your local area!
Your network is your net worth!
Share the opportunities that real estate investing has presented you to other individuals you know.
It doesn't matter whether you are a real estate mogul or just the average guy or gal looking for some extra cash, you can do this and you can do it without breaking the bank. That's where "How To Mastermind Your Own Bird Dog Network" comes in. This comprehensive guide will show you just how simple it is to get started.
Find out everything you need to know to decide whether this is something you would like to pursue and do it without worrying if it is legit or not.
Take a look at what I reveal in "How To Mastermind Your Own Bird Dog Network:"
Mindset for Masterminding your Bird Dog Network
Setting Up Your Bird Dog Network Game Plan
Done For You Bird Dog Training System
Where To Target
Who You Should Target
How To Reach The Target Groups
Working Lead Exchange Networks
Offline Marketing for Bird Dogs
Attraction Marketing for the Real Estate Investor
How to Leverage Facebook and Social Media
Deploying Ads on Craigslist and Online Classifieds
Nurturing Your Bird Dog Network
Keeping Crazy Dogs Away
Compensating Bird Dogs
Pursuing Your Final Goal
Written in plain English "How To Mastermind Your Own Bird Dog Network" will help answer all the questions you may have in order to make an intelligent decision about whether or not to pursue this as a legitimate strategy!
The purpose of this guide is to give you my blueprint of how to build your own bird dog network as well as provide you with information about the different steps you need to take to hit the road running.
So, why do you need "How To Mastermind Your Own Bird Dog Network"?
Because "How To Mastermind Your Own Bird Dog Network"gives you what you need to know to make a wise decision!
What you learn in "How To Mastermind Your Own Bird Dog Network" will arm you with the knowledge to determine if you want to add it to your real estate investing strategy..
Anyone can max out their credit cards buying one of those late night packages for thousands of dollars. However, they don't realize that there is an easier and less expensive way to find out if this is something for you.
You will learn how to leverage by using other people's money, other people's expertise and other people's time!
This guide will also teach you how to get the right kind of people to find your properties and it will also show you how to spot property that you can buy at less than market value.
Before wasting money on enticing, "fluff filled" programs, get the answers you must have before making the leap. "How To Mastermind Your Own Bird Dog Network" has all the answers. Grab your copy today!
I have been playing the "go to" real estate investor to local bird dogs and newbie real estate investors and wholesalers… "bird dogs" working under me …
… doing 99% of all my marketing for me …
… driving out to all the houses for me …
… talking to the sellers for me …
… analyzing all the deals for me …
… and edifying me (making me look good) to the sellers
… while I basically sit back & just review their lead submissions and pursue the deals that really meet my investing criteria. If there was not enough meat on the bone, I wholesale the deal and pass the deal on to other investors. I do not even have to constantly tell them what to do. And even that is rare because, like I said, I have the Bird Dog Flight System which is easy to follow & what all my bird dogs really need is just the comfort of having a trustworthy investor who they know will pay them when a deal they brought on the table goes through..
<Order Now>
NEWSFLASH! Price Drop On Tuesday, May 11, 2021 : Your One-Time Investment Is So Low To Make This A No-Brainer Offer For You So you Can Get Started Making Extra Money TODAY!
Price Goes Up Per Sale Until It Goes Back To The Regular Price Of $97.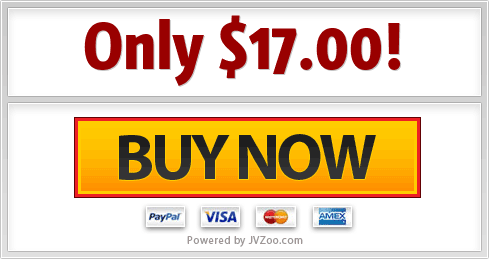 Short cut your success at the least amount. TV Guru's who know nothing about your market area would gladly charge you $1,997 to $70,000 to give you this same information you will be getting.
I am so confident that you will be happy with this product but if for any reason you don't feel that it is worth what you paid for, simply send us a support ticket within 30 days of your purchase and I will refund every penny.
Grad it now! Try it in the next 30 days and if you don't see any results after taking action, I will refund you in full! No questions asked. No hassle.
Use everything. Deploy everything. Squeeze every drop of juice you can get out of it. Then take an EXTRA 30 days to test it all out and see how it works for you. If, at the end of that time, you're not totally thrilled – let me know. All refunds requests must be done through our ticket system using JVZoo's system, NOT Paypal. I'll immediately refund all your money, no questions asked. And you can keep all the materials FREE.
Pretty cool, huh?
So you risk nothing. Not a single penny. I take all the risk!
So why would I be willing to make an iron-clad money back guarantee?
Because I know from experience that every product and service that I have ever produced and given gets a flood of positive reviews, feedback, and testimonials.
Take action NOW and reap the rewards.
Wishing you every success!
Bryan Castro
Founder – Bird Dog Flight System
P.S. This really is a no brainer of a decision. You're getting immediate access to a wealth of ways to make extra money now. And all for just a small investment of $97.
I have been told that I'm crazy for charging such a low price. I may come to my senses at any time – and increase the price substantially. Order Now and you'll lock in your purchase price.
Remember that your purchase is completely risk free with my 30 day 100% "love it or shove it" money back guarantee. So Buy Now – and start making extra money today.
P.P.S. All successful real estate investors have massive bird dog networks. My question is …"Why not you?"
This is the opportunity you've been waiting for for quite some time now. Go ahead & click the "Buy Now" button down below, and we'll get you started down the road to real wealth right now.
One of my mentors told me "the definition of 'insanity' is doing the same thing over & over and expecting different results." Look, if you do nothing now, you'll wake up the same tomorrow, go back to the same crappy job and get the same crappy results. If you're like most people reading this letter right now … frankly, that's not good enough.
P.P.P.S. Come back later, this offer will be gone, and I'll be moving on with or without you. You owe it to yourself & your family to make the most of this opportunity …
Be a person of decisive ACTION.
You have what it takes to build your own bird dog network and achieve financial freedom on your own timeline. I believe in you. Just enroll now, spend the next 5 weeks with me, and watch in amazement as the life of your dreams unfolds before your very eyes … just like it did for me …